FOR SALE
The Honda CBF 125 is ideal as a learner bike or for a daily commute, this bike is a 2009 with only 5,300 miles on the clock and we are offering with the sale a FREE CBT.
At only £1899 with a FREE CBT you will save money straight away.
Also included is the Honda luggage box, which locks on/off the bike and can be removed/fitted in seconds, and the Honda pillion grab bar, which can be refitted to replace the luggage box if required.
Give Lisa a call on 07761 756576 if interested.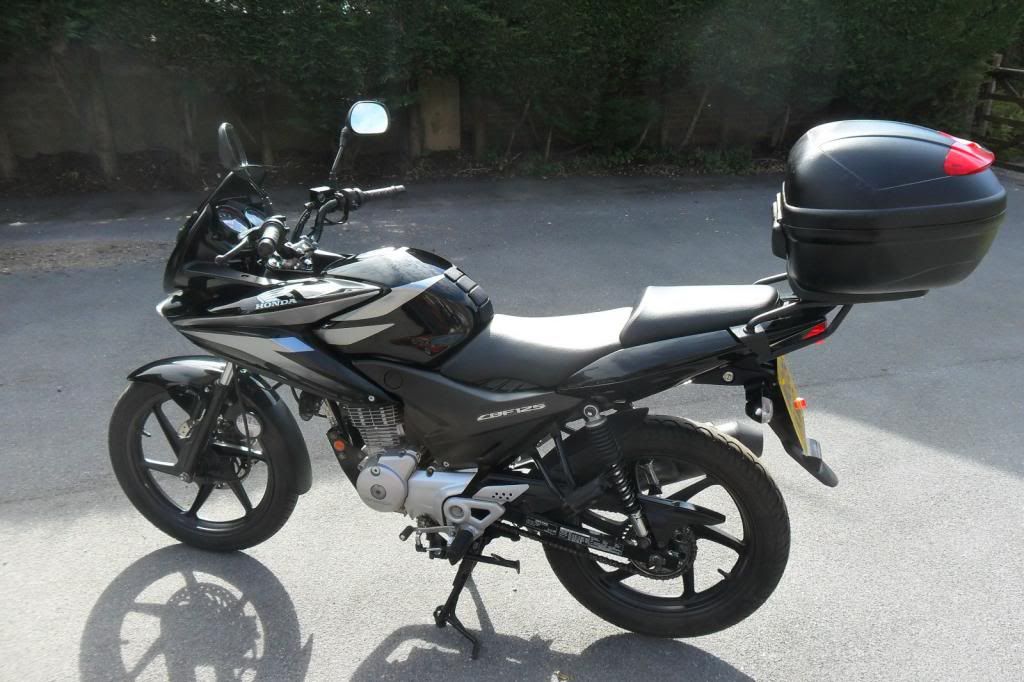 Posts: 526
Joined: Sat Jul 14, 2012 4:52 pm
Location: Manchester